Tweet
I remember when Hurricane Katrina hit, all the images of a devastated New Orleans. While the human costs were overwhelming, my selfish thought was "Damn, I haven't seen New Orleans yet and now it's gone." I'm not proud of this reaction, but I confess it. Fortunately New Orleans has recovered and tourism is back.
If you have a bucket list of places you'd like to see, real deadlines are now predictable, thanks to the accelerating Antarctic ice sheet melts. By the year 2100, the ocean will rise three feet or more. So best you see these sooner rather than later.
Smithsonian Museums, the White House and the Lincoln Memorial
The Bahamas
(elevation sea level)
Beaches, snorkeling and Batiks
Amsterdam
(elevation below sea level)
See the Anne Frank house, cruise the canals and explore the dungeon
Singapore
(elevation sea level)
The Singapore Flyer, ArtScience Museum, Gardens by the Bay
Monaco
(elevation sea level)
Monte Carlo Casinos, Oceanography Museum and topless beaches
Sailing Week, gorgeous beaches and scuba diving
Trinidad and Tobago
(elevation sea level)
Nature and wildlife areas, Coroni Lagoon National Park, Port of Spain
Bermuda
(elevation sea level)
Shipwrecks, caves, beaches, cliff jumping, golf and snorkeling
Bangkok
(elevation 1 foot)
Temple of the Reclining Buddha, Grand Palace and Siam Naramit theater
Jakarta, Indonesia
(elevation 3 feet)
Kidzania, Istiqlal Mosque, Indonesia in Miniature Park and the Thousand Islands
Algiers
(elevation sea level)
Notre Dame d'Afrique, old Moorish architecture, the Kasbah
Fiji
(

elevation sea level)
Famous for its soft coral diving, white sand beaches and pristine natural environment.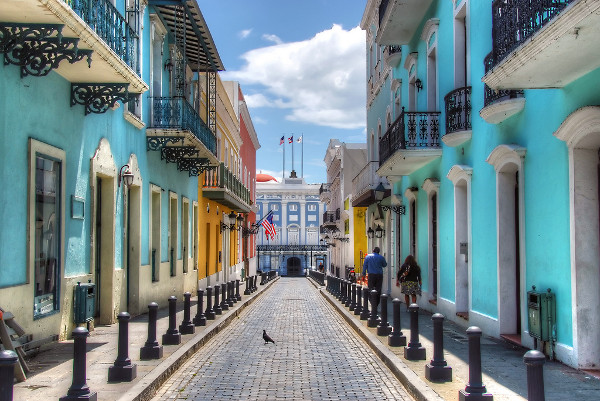 San Juan, Puerto Rico
(elevation 3 feet)
Pina Coladas, Old San Juan and a favorite cruise ship destination.
Cayman Islands
(elevation 3 feet)
Seven Mile Beach, blue iguanas and world class diving and snorkeling
Tunis, Tunisia
(elevation sea level)
Ancient Carthage ruins, Bardo Museum, stunning mosques, shopping in the Souk
Most of the Pacific Islands, including
Christmas Island, Vanuatu, Samoa and Pitcairn
(elevation sea level)
With even a modest three foot ocean rise, all of these will disappear, along with many more. And that's just the rise from one event, the melting of Antarctica's ice sheet. Add in all the other consequences of global warming and estimates run as high as twenty-three foot higher ocean levels. Given a more likely estimate of twelve foot sea level rise, the list of cities in the world partly or fully submerged is too lengthy to name, but here are a few American cities we can kiss goodbye (there are forty large cities that would be partially or fully submerged at a ten foot rise):
More important than my personal tourism interests though are the potential displacements of millions of people. In the United States, five million people live below four feet above sea level. Worldwide, twenty-eight million people would be displaced if the oceans rise as much as twelve feet. Imagine the economic impacts, the social impacts, the refugees, the agricultural disasters, the wars. Imagine all those beaches gone.
It's time we take global climate change seriously. If we don't, our only tourism option (assuming anyone has the wherewithal to vacation) will be deep sea diving through underwater cities.
Want to know how your lifestyle impacts your planet? You can calculate your carbon footprint here. The average American is responsible for twenty-two tons of carbon emissions. How about you?
Tweet